Das ist Kunst e.V. is an association of people from the fields of IT, crafts and art who are committed to a variety of areas. The association forms an intersection between these areas, promotes joint learning and solidarity. Together, we have set ourselves the goal of creating a sustainable place with local and supra-regional appeal where creativity and innovation are promoted. In this way, we are addressing both local and supra-regional artists and cultural workers, initiatives and tradespeople. Here they can realise projects and share their knowledge and resources.
A lot of space for projects and workshops is provided on the site, which we offer to local residents, supra-regional groups and individuals on a project-by-project basis. In this way, we fulfil our educational aspirations and at the same time strengthen the attractiveness of the site and the region for working groups that want to work intensively on creative, experimental and innovative projects.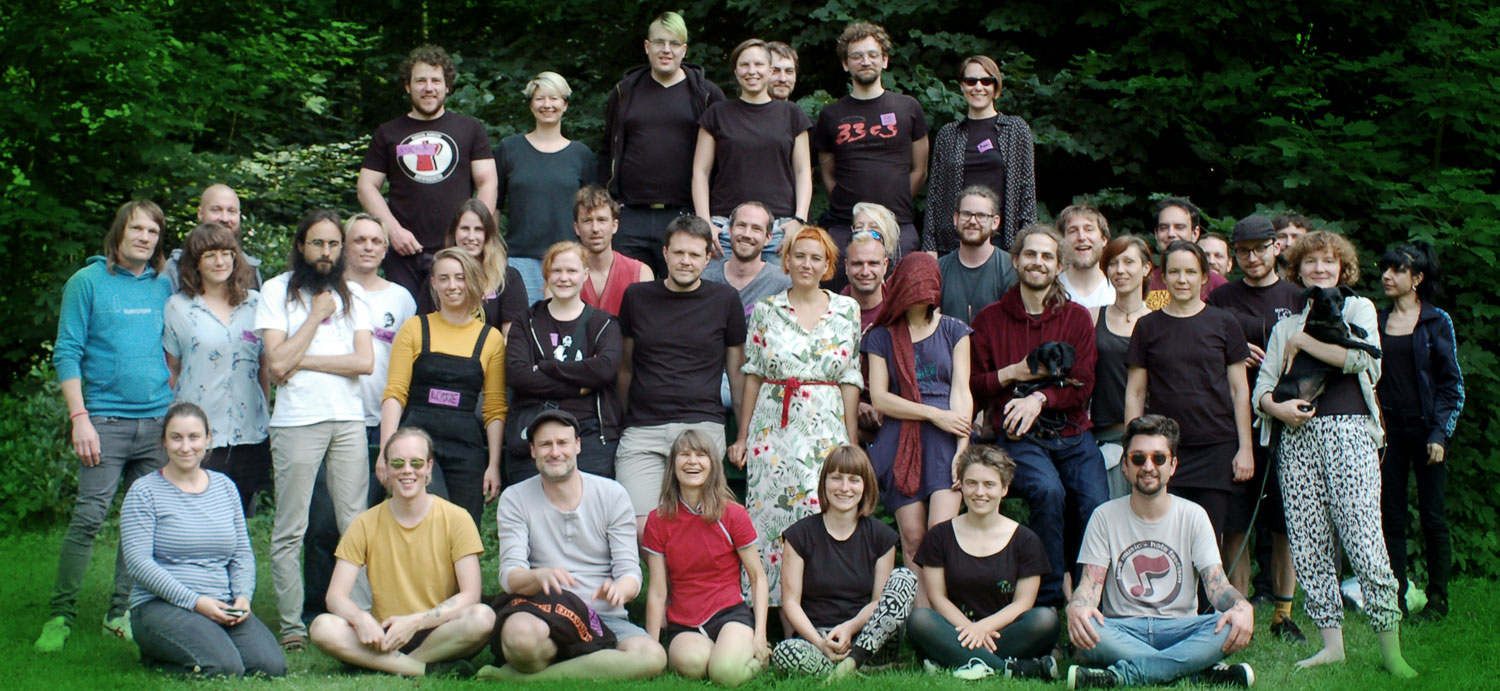 The legal organisation responsible for the project is Das ist Kunst e.V.. Everyone, whether long-time members or newcomers, is invited to actively participate in the design of the place. This project is intended to serve as a sustainable and long-term meeting place for a wide variety of people and to offer them a space for lively exchange and mutual learning.
Representatives of inhuman ideologies are not welcome here. If necessary, we will expel such persons from the premises.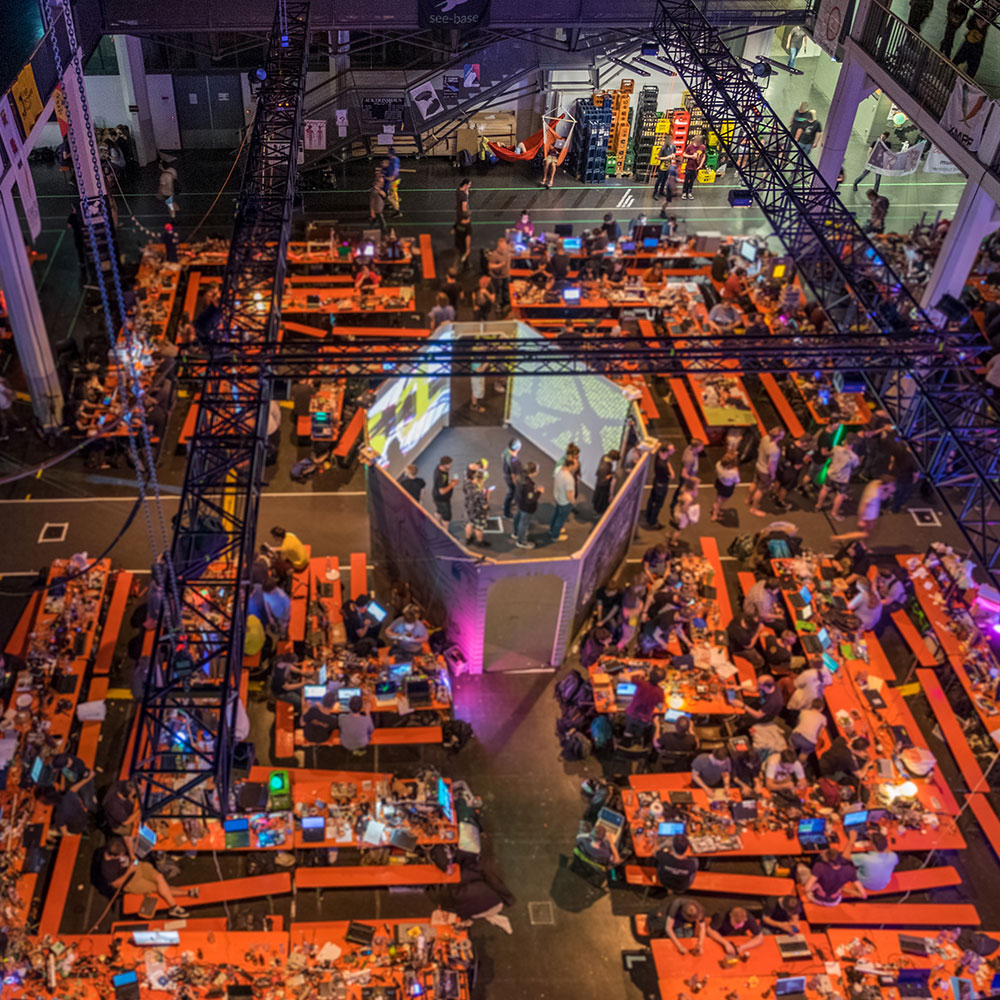 Seminars & Events
By providing seminar & event space, we create an open space that invites participation and knowledge sharing.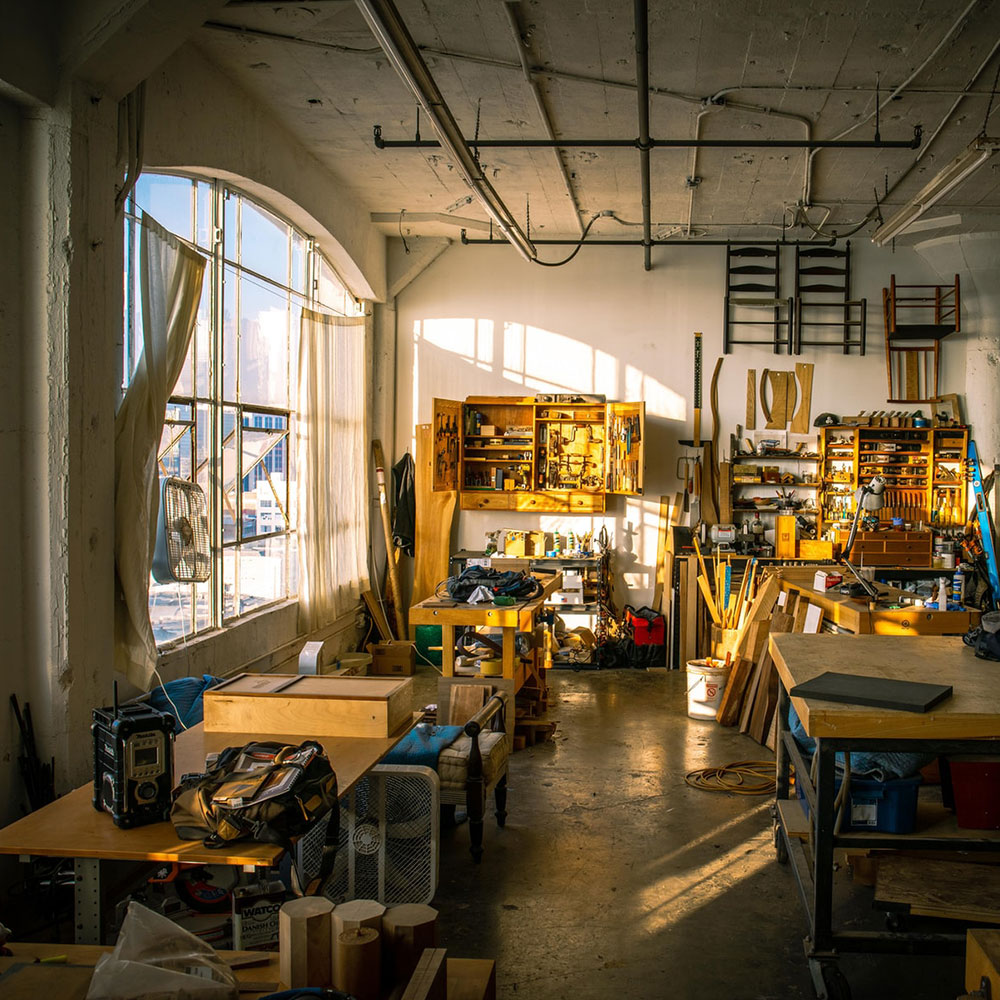 Workshops & Labs
We are planning lab-areas and workshops for tech-related event formats such as repair cafes and coding competitions so knowledge transfer can gain depth.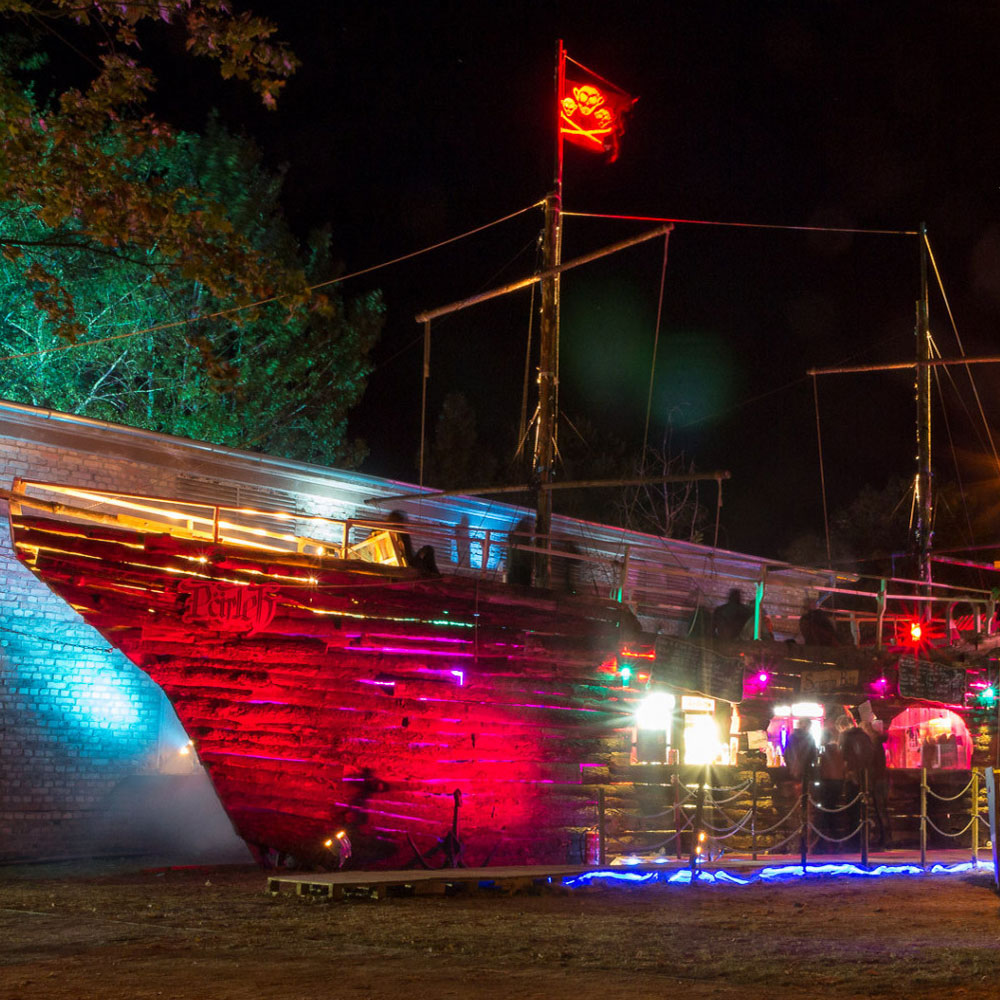 Arts & Culture
Arts and culture professionals can rent space for limited periods of time, from a few days to a few months, and work on their projects.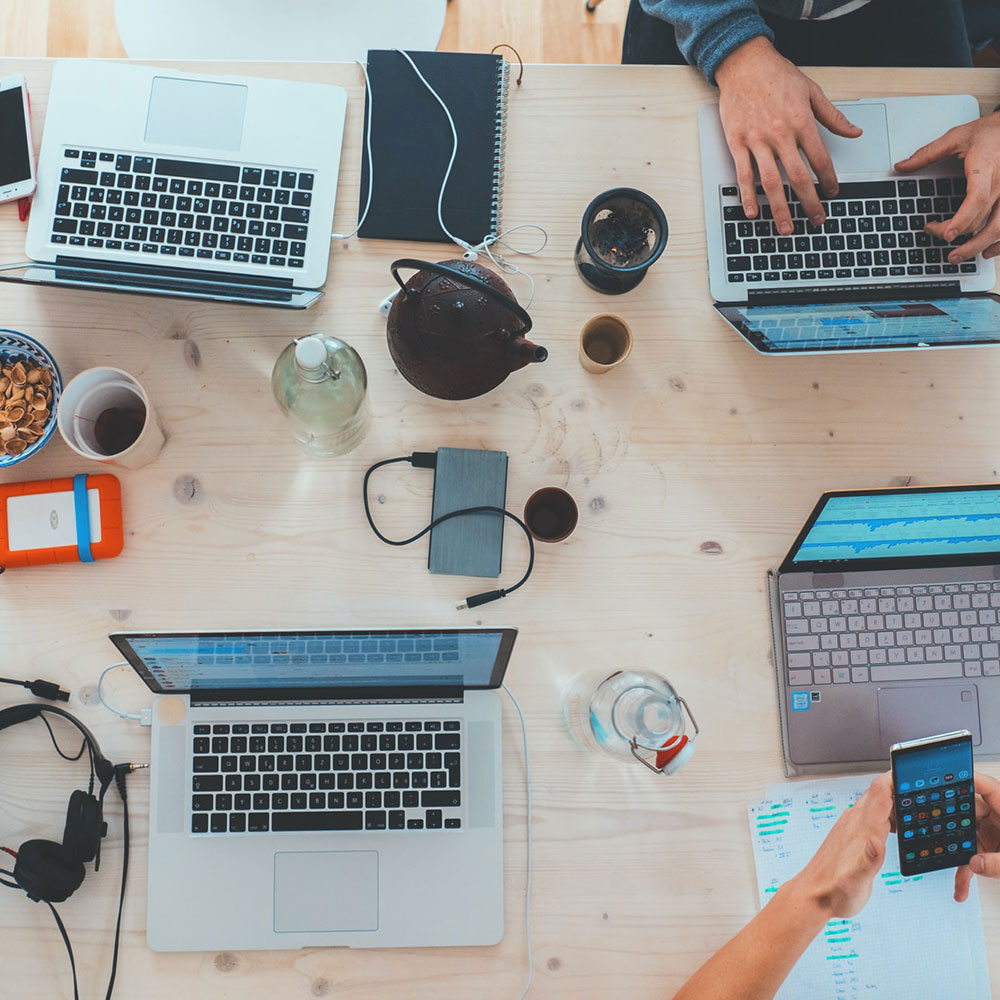 Co-Working
A modular utilisation concept allows groups of different sizes and individuals to adapt the available spaces to their ideas of use, thus enabling productive co-working.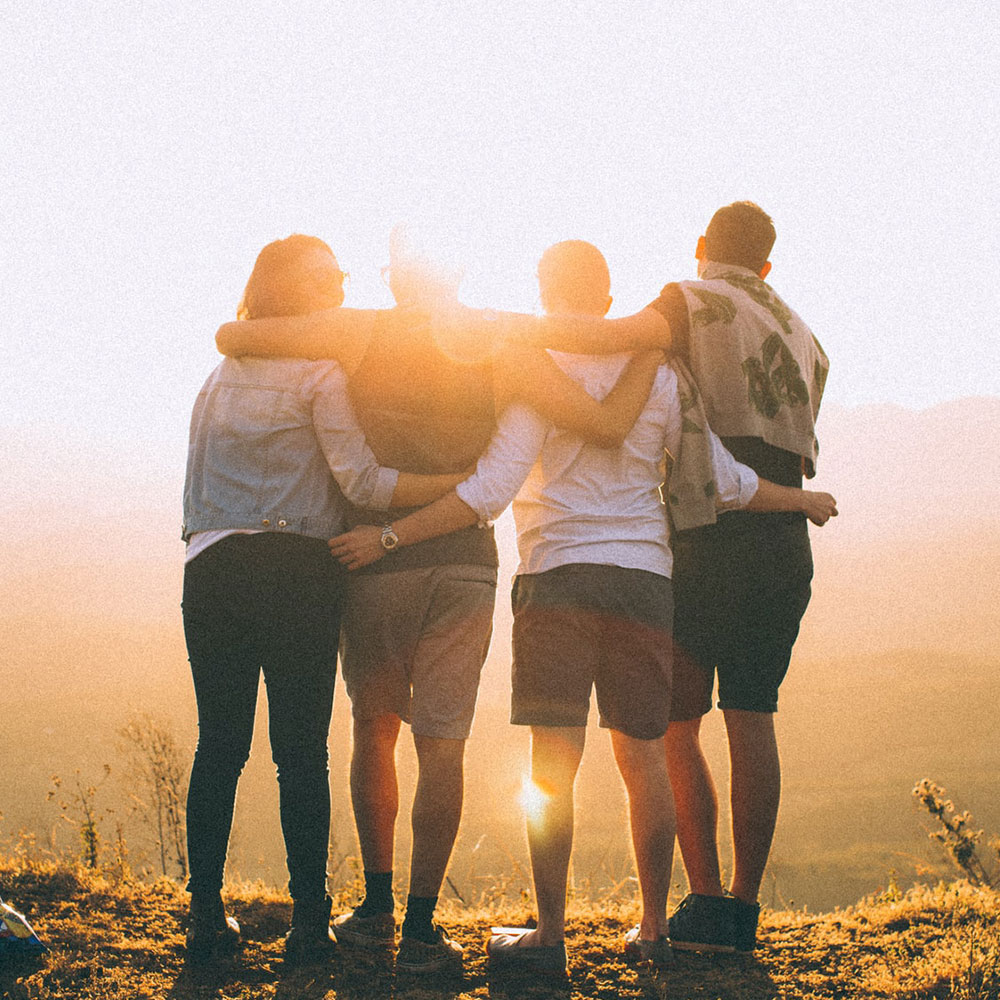 Community
The exchange with residents and the local community and the creation of offers for all are the core objectives of the project. In this way, we want to make a contribution to a region in solidarity and worth living in.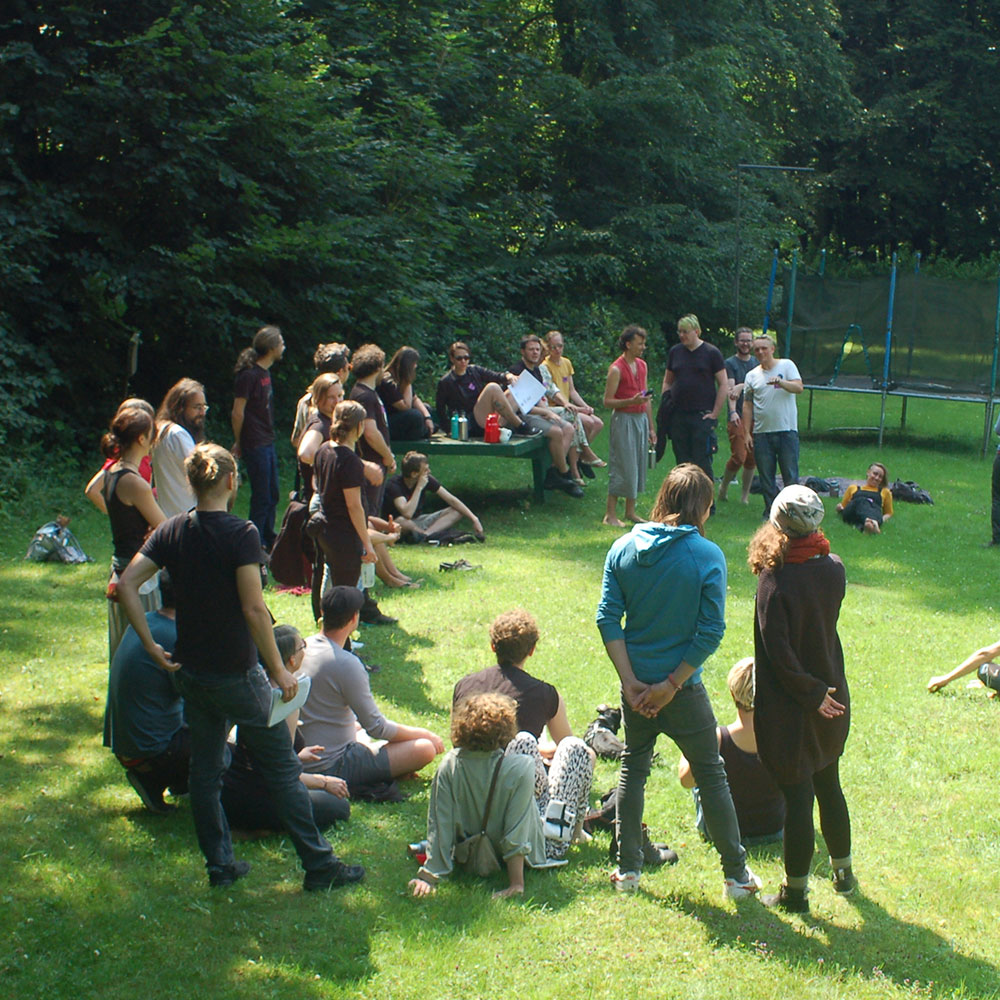 Long-term place of encounter
Employees and people who supervise the fixed projects such as laboratories or workshops over a longer period of time can make use of living space.

Our property
Our association has purchased the three-hectare hotel property "Alte Hölle" in Wiesenburg with five buildings in the heart of Brandenburg to create an association center for its members and a seminar venue for various groups.
Transregional cooperation
As an association of diversely committed people from IT, craft and art, our association can draw on a large network. We present some of the existing initiatives here:
The Chaos Computer Club (CCC), one of the leading NGOs in the field of computer security and digital civil rights in Germany, has always moved in the field of tension between digital, social and art. This is also the case at central events of the club such as the Chaos Communication Congress or the Gulaschprogrammiernacht in cooperation with the ZKM | Zentrum für Kunst und Medien. During these events, the idea was born to create a permanent space for the creativity and innovation temporarily realised there.

Kulturkosmos Müritz e.V. is also an important network partner. Many concepts and ideas implemented there, such as placemaking – the integration of local structures – serve as a model for our project. Another inspiration is the Gängeviertel Genossenschaft – a project location with a diverse workshop and seminar programme in Hamburg.

In all the projects mentioned, the participants of our association are active in different ways. These experiences shape the present concept and motivate its implementation.